In 2020, you definitely should have some really good backup tools to stay ahead from your competitors and grow your business excessively.
What is PPC?
Pay-per-click is an online advertising model that drives traffic to websites during which an advertiser pays a publisher when the ad is clicked. Pay-per-click is commonly associated with first-tier search engines. With search engines, advertisers typically bid on keyword phrases relevant to their target market.
Now, let's get back to 2020, when you definitely should have some really good backup tools to stay ahead from your competitors and grow your business excessively.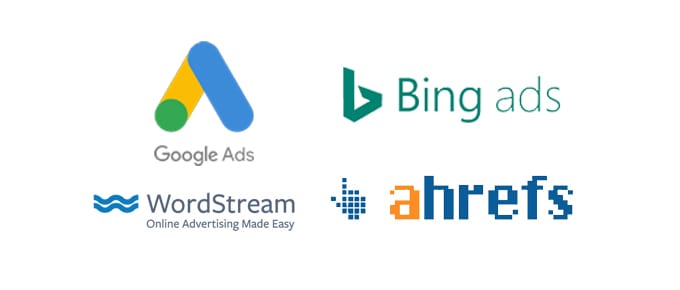 Following are the pay per click tools that will help you in driving better results
1. Google Ads Editor
Google Ads Editor is the open-source application which you can freely download from Google for the purpose of managing your Google Ads campaign. It is an offline application where you can make changes and upload to Google ads.
Some benefits of Google Ads Editor:
Easier and quicker to use than Google Ads campaign.
You can work without an internet connection.
Undo your process and edit with better changes.
Flexible to move items between ad campaigns.
Edit your best on draft and upload it whenever you are satisfied.
2. Bing Ads Editor
Bing ads editor is the neediest tool if you are using Bing as your PPC advertising. You get a feature to import your data into the editor with the assistance of Google. You can check the progress status of your data, review blocks, edit and undo the info.With the utilization of Bing Ads editor, you save time and improve the performance of search marketing campaigns. Also, you'll manage multiple ads accounts at an equivalent time.
3. WordStream Advisor
WordStream Advisor may be a very useful Google Ads tool designed for ads campaign management. It is specially targeted to small and medium-sized businesses to maximise the outcomes through online advertising (Google Ads Advertising).
Benefits of WordStream Advisor to your online advertising:
Manages multiple platforms like AdWords, Facebook, and Bing
Improve quality score
Research suitable keywords
Pick out negative keywords
Create converting landing pages
4. Ahrefs
Ahrefs is one among the simplest and trusted tools on the market used for keyword research and site analytics. This is a paid tool which provides almost every possible information on keywords, website, competitor's ranking keyword and everything else.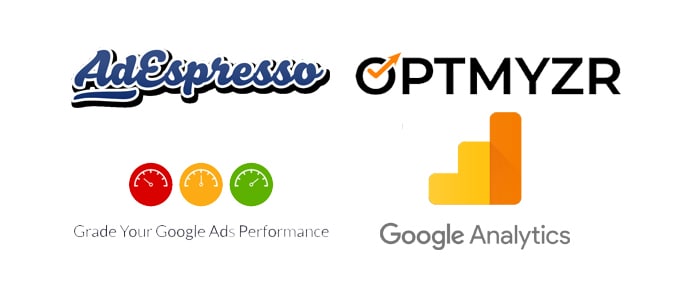 5. AdEspresso
AdEspresso may be a great advertising tool that supports Facebook, Instagram, and Google Ads campaigns. It makes easy campaign optimization, create and analyze advertising campaigns . Adespresso was introduced to hurry up the editing process whenever campaigns meet with great responsibilities. You can save tons of your time and improve your campaign performance with the implementation of this PPC tool.
6. Optmyzr
Optmyzr is one among the award-winning PPC tools specially employed by PPC experts. It supports both Bing and Google Ads campaigns and optimizes the ads with the assistance of machine learning.For bigger marketing agencies that run multiple PPC campaigns, optmyzr provides more advanced tools to run ad campaigns smoothly.
Features of Optmyzr:
AdWords quality score tracker
Google Analytics reporting
Landing page analysis
Bing Ads Optimization
A/B testing
7. Google Ads Performance Grader
Google Ads Performance Grader is a free PPC advertising tool introduced by Wordstream to examine the ad performance and understand the problems . It provides the performance grade supporting 60 various factors like Quality Score, ranking, impressions, click-through-rates, landing-page optimization and shortly .
8. Google Analytics
Google Analytics provides you each small detail regarding your website performance. It provides daily updates just like the total number of tourists , either through organic, social, direct or referral. It is a free online tool with easily accessible steps where you have to connect your website and email-id.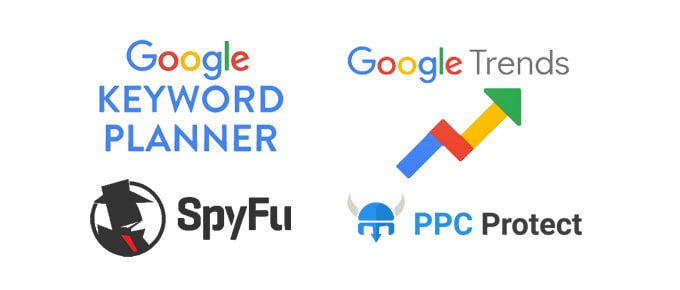 9. Google Keyword Planner
The Google Keyword Planner helps you target the Right customers with the proper keywords. It provides you with keyword ideas to create your campaigns.
It is a free Google Ads tool for beginners or experienced advertisers that's sort of a workshop for building new Search Network campaigns. You can use it to look for keywords and see how it might perform.
10. Google Trends
Google Trends is a web search tool that permits you to ascertain how often a selected keyword has been looked for over a selected period of your time . The results would be displayed in a search index volume graph. It can show you the relative level of interest during a specific keyword. It also enables you to compare the extent of interest among different keywords.
11. SpyFu
SpyFu helps you to spy on your competitors by telling you all about the keywords they use and the amount of money they're paying for them. And it tells you the amount of paid keywords a site has. It also shows you the ad history going back to 9 years. And it allows you to track ranks for keyword groups.
12. PPC Protect
This tool helps you stop click fraud automatically in seconds. It's a reliable PPC tool. PPC Protect protects your campaigns and AdWords budget. It provides an  effective IP blocking system. And it allows multiple users per account. You can allot to give selective access to your team. It also monitors your traffic.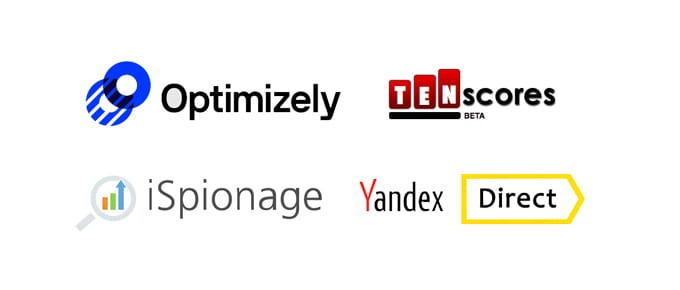 13. Optimizely
You can use Optimizely as a conversion tool. It helps you test which variation of your webpage engages your visitors the foremost then helps you optimize your website. And it enables you to focus on audiences on the idea of behavior, predictive analytics, multi-page and multivariate testing, campaign management, and more.
14. Tenscores
This is a useful gizmo that gives recommendations on improving your Google Adwords Quality Score. It also tells you if you're wasting any money because of poor quality scores. And it provides a complete analysis of your quality score history to assist you identify areas for improvement.
15. iSpionage
iSpionage is an intelligence tool that presents you with the invaluable SEO data of your competitors. It helps you increase conversion rates and generate more leads. And it can tell how much your competition is spending on AdWords and which keywords do you have to compete for.
16. Yandex Direct
Yandex Direct helps you place ad campaigns and display banners on desktop and mobile. It helps you target your audience by finding the appropriate customers. You've got placement control over the ads, find out how your users are responding to the ads, and you can also change the settings to optimize your results.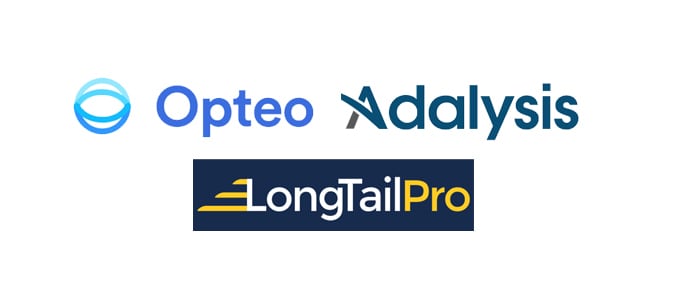 17. Opteo
Opteo is one among the best PPC tools which will simplify Google Ads for you. It suggests improvements to your ads through data-driven insights which are based on your conversion data and targets.
You can directly implement these improvements with the press of a button. Additionally, this tool brings all of your performance metrics to one dashboard. This way, you'll track your ad performance with ease too.
18. Adalysis
Adalysis is a very useful recommendation engine which assists you to optimize your PPC campaigns. It automates the ad testing process and allows you to check thousands of ads with ease. And it provides quality scores and necessary recommendations for ads. It even helps check broken links, keyword conflicts, n-gram analysis, negative keywords, and far more.
19. LongTailPro
Long Tail Pro provides a simpler way to find keywords for your PPC campaigns. It helps you discover profitable keywords for the proper audience within the right niche. And it also can assist you to calculate keyword competitiveness in your chosen domain. 
These are some of the best ppc management tools.
Are you planning on running a pay per click advertising?
Looking for a ppc expert?
We are here to help you out!
You may also like some of our other blogs –
Your Ultimate Guide to GMB Listing – https://cmcpros.in/ultimate-guide-google-my-business-account/
Social Media Trends 2020 – https://cmcpros.in/social-media-trends-changing/
Social media Prism: Social Media tools that can help you achieve your objectives. – https://cmcpros.in/social-media-prism-social-media-tools-to-help-achieve-objectives/