Fashion Marketers need to leverage Instagram for their industry and here is why and how to do it.
Fashion Industry is has been taken over by a wave of inspirations sprucing on Instagram.
Here are the top and recent research insights, that will push any fashion marketer to pay attention to their brand's Instagram presence instantly. We also tell you how you should be doing it differently on Instagram, as a fashion brand.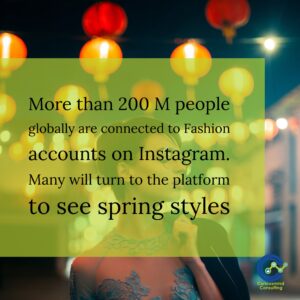 For more Campaign Ideas on the Fashion Industry you must watch this
Vblog
we released sometime back. The Vblog suggests evergreen topics that can be played around with , no matter to whatever segment of fashion you cater to.
As per Facebook IQ & data from August 2017, More than 200 millionpeople globally are connected to fashion accounts on Instagram.
As per a survey conducted by Facebook,  of over 6,000 people across six countries, in October 2017, more than half of people who use Instagram, and four in ten Facebook users say they've discovered fashion inspiration on the platform in the last three months.
41% people said they bought fashion products on mobile.
18-34 year old are 2.1X more likely to purchase fashion products on a smartphone
Mentions on Fashion from Men account to One-third of total conversations on fashion on Facebook.
Fashion related groups on Facebook are on a surge.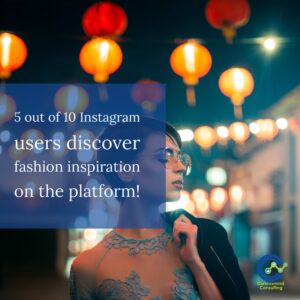 Now this makes Instagram marketing number ONE for fashion discovery.
And what does it mean for Marketers?
You need to be smart, updated and leverage Instagram in an effective manner to get results from the Social presence of your brand. Here are some tips , which any marketer can adopt, but will add that extra edge to the fashion industry-
Make Mobile video experience stronger- Facebook data reveals that video engagement is going higher versus the post engagements . With the updated Instagram  features, you must pay attention at giving a vivid and dynamic experience to your followers and fashion explorers.
Use new technology to get quality content output- be it 360 photo & videos, boomerangs, hyperlase , etc. Visuals are very important on Instagram.
Tailor the Instagram stories to stay authentic- People find inspiration on Facebook ( a staggering 46%), whereas people come to instagram to see the more real you. Take the users behind the scenes, to your workshop, green-room, behind the stage,  or the loom from where your weaves come, how you procure, what causes you are supporting.
Tell your Brand's story on Instagram- Be a charmer, entice the people with your brand's vision , what it stands for and how it trickles down to the little things that you do to become who you are today. Tell them how you grow every day, show them the human side of you. Don't just make your feed a product catalog.
Make exclusive clubs, groups on Facebook and DM Pods on Instagram to reach out to your evangelists, give them the 1st snippet into whats coming new, give out exclusive offers, tips and more value there. Its about building a strong community for your brand, which in turn is going to get you evangelists for your brand.
Last but not the least, play with Paid camapains on Facebook and Instagram. Use Instagram Carousal posts ads, Video view ads & Story ads to drive those advertising goals.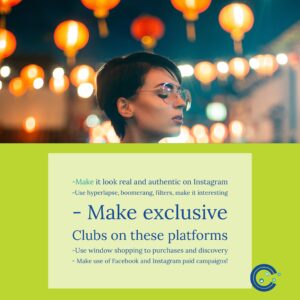 If you are excited and pumped up enough, keep it going and for any assistance reach out to us.
The Fashion Marketing on Instagram is ever inspiring.
Let us know how you are using Instagram for your brand in the comments below. We look forward to those.
We hope you understand why marketers need to leverage Instagram for the fashion industry and why and how to do it. 
If you are looking for an Instagram marketing agency for your brand, we are here for you!