We have been closely watching the changes and how industries and brands have adapted to their presence on Social Media & Internet as a whole, during the times of Corovirus- COVID-19 pandemic, and the prevalent lockdowns.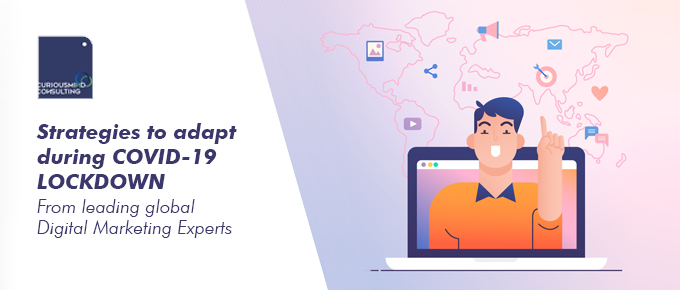 We reached out to a number of top global digital marketers and a few from India, to get their opinion on the same.
They all were given 2 same questions. We were grateful for their inputs for marketers & businesses in such critical times. The answers and suggestions crowdsourced in this blog revolves around the following 2 queries, that most of us might be having, as marketers and business owners:
1. What is your advice to digital marketers in times of COVID-19 ?
2. How is it going to impact the economy/ markets / world? How should marketers be prepared for the coming time's this year further ?
The strategies used by the digital marketing experts have been documented below.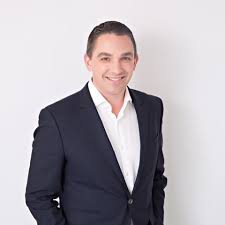 Ryan Deiss, Founder and CEO of DigitalMarketer.com 
Ryan Deiss, CEO & Founder, Digital Marketer.
1. Acknowledge the reality of the situation. One of the number one rules in marketing is that you need to engage with the conversation, and the reality right now is that everyone is engaged in the same conversation. The best thing to do is acknowledge the pandemic and COVID-19. No one wants their business to come across as tone-deaf, so simply double-check your messaging, double-check your visuals, and double-check your offers and promotions, which leads to Rule #2. 
2. Focus on audience expansion NOT revenue maximization. Unless you're selling a truly essential product or service (medical equipment, masks, hand sanitizer, disinfecting wipes) you should be working to expand your reach, not your revenue. Engage with the conversation people are already having and make an appropriate offer. For us, we were fortunate enough to have the ability to open DigitalMarketer Lab for free. By doing this, we generated over 50,000 new accounts. We're considering that a huge positive.
That's 50,000 people that will now gain value from our product, and 50,000 people who have the opportunity to grow as marketers during this pandemic. The idea is that NOW is the time to focus on the top of the funnel and growing your influence as a business. 
3. You must believe it is going to be OK. Your team is watching you and so are your customers. Sales and marketing is the transference of confidence, and if you're not confident, they won't be either. Yes, things are hard right now, but this WILL end at some point. This could be the moment you've been waiting for in terms of going back and focusing on the things that truly matter to your business and honing in on what actually works. I truly believe that this could be a time that each of us can look back on as a time of growth, of refocus, and of renewed priorities. So, focus on the positives, look at how you can help others, and start thinking creatively to bring positive change for your customers.
Amy Landina, Savy Sexy Social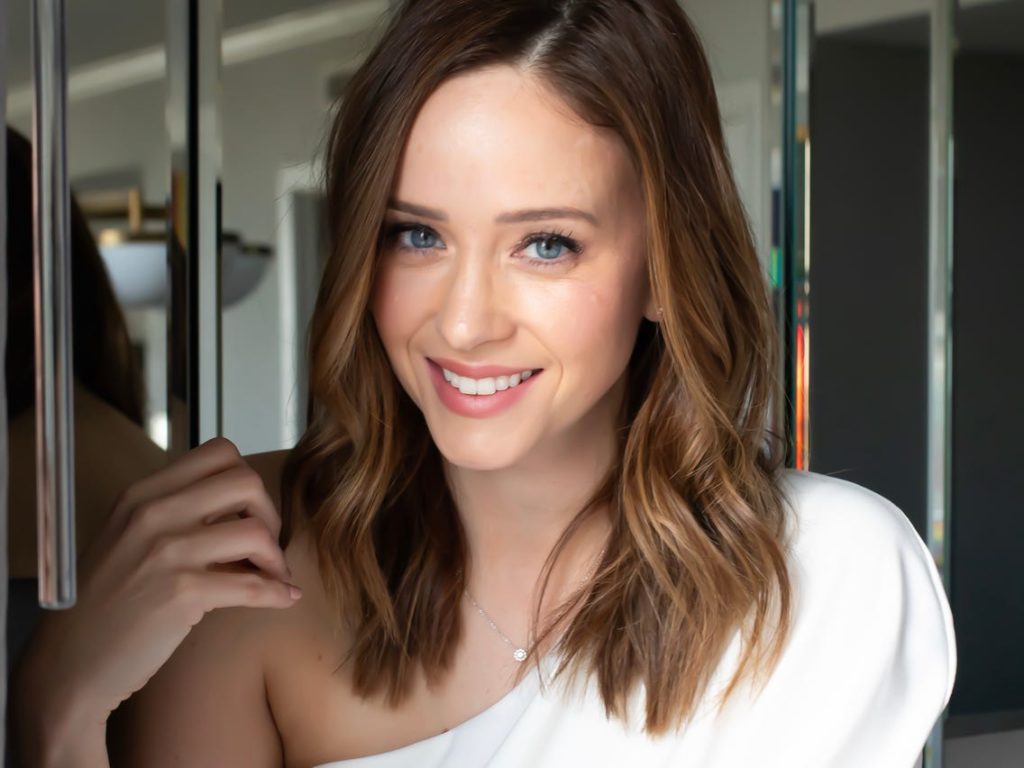 2. Amy Landino, Award-winning YouTuber creator- Savy Sexy Social, best-selling author, and international public speaker had to say this:
Keeping sharing great work. We're going to come out of this and you want to be top of mind for when budgets mobilize again!"- Amy Landino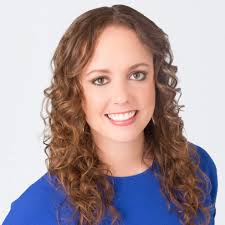 3.Molly Pittman, CEO @SmartMarketer , digital marketing's one of the most sought after media buyers and educators.:
Digital Marketer, CEO at Smartmarketer.com
Molly has to say the following:
How should you be thinking about your digital marketing strategies(advice to digital marketers) right now:
The best silver lining of this situation for advertisers, and I know this after having run advertisements , I have spent 20 M $ in the past 5-6 years on Online Ads and the opportunity now is abundant right now. Its situational , but there is a lot of opportunity for marketers and business owners. Facebook reported that they have "seen upto 70 % of increase in time spent across apps since the crisis arrived". It must be the case for other Brands, be it Youtube or Google or other traffic platforms that you are familiar with and use.
Supply is up, so there is more ad inventory, demand is down, because a lot of brands, esp. big brands are that set up budgets for ads, and are not really paying attention to their Cost per acquisition, Return on ad spend, etc., also non-direct response focused brands are pulling budgets. Hence, ads are very cheap, like last I have seen in 2013-14. In certain examples, the avg. CPC has gone down to 0.40 Cents. Not all brands have to pivot to respond to current times. Yours ads can be live and your business operational. If you are going to continue advertising, context is more important than everything. Make sure the ads, offers and messages are relevant. We usually have the same context during holidays, festivals. Right now, this situation is contextual to all of us. Monitor your responses. Understand their desires and what they need.
Lets evaluate the next questions:
What should you do about your online marketing strategy right now? 
Here is a 4 step audit:
Can you still sell your product or service? Are there limitations? If not, is there something else you can come out with to provide to your customers and help transform their lives, be it an alternative service, webinar, content, etc. 
Avatars: How are your avatars are affected by the current situation? Are there new avatars/ audience available to you now?
Hooks: Are these hooks still applicable to your avatar's life during these times? Are there new hooks? 
Channels: Are you able to use the same channels as before for communication, sales, product delivery? Is there opportunity to add new channels? 
Just work around these ideas, and implement that can help you pivot, and stay relevant and to help your business continue to advertise profitably for the coming few months. 
Vikas Chawla, Co-Founder – Social Beat, Influencer.in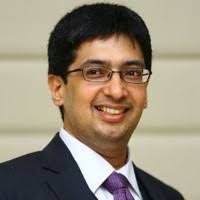 4. Vikas Chawla is the Co Founder of Indian's fastest growing digital agency, Social Beat; of Influencer.in, a platform that connects 40,000 influencers with brands; and of Digigrad, an online and classroom training company.
He has to say this:
1. What is your advice to digital marketers in times of COVID-19 ?
A: It's gonna be a challenging 3-6 months. We would recommend everyone to maximise every single digital marketing investment. As there is going to be a cash flow and cost challenge across the board.
2. How is it going to impact the economy/ markets / world? How should digital marketers be prepared for the coming time's this year further ?
A: There is loss of revenue across industries. Subsequently there will be a drastic reduction in consumption in the short term. In the mid term it will start improving but travel, hospitality and discretionary spends will take longer to recover. Our recommendation would be to use this time to focus on creating value for customers. This can be done via content marketing, blogs and organic SEO efforts till the media budgets kick in.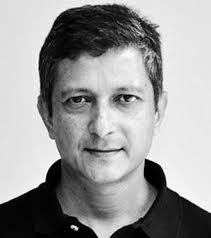 5. Shubho Sengupta, Digital Marketer, Brand Consultant for Agencies, Government, Startup Co-Founder, Influencer, Columnist.
He shares the following:
Shubho Sengupta, Brand Consultant
1. What is your advice to digital marketers in times of COVID-19 ?
A: It is time to build deeper relationships with consumers, now that the pressure of daily sales is off.
2. How is it going to impact the economy/ markets / world ? How should marketers be prepared for the coming time's this year further ?
A: It is too early to predict. We could recover in 3 months, or this could go on for two years.
Nitin Bhatia, Sales & Business Development leader.
6. Nitin Bhatia: Nitin an award winning Sales and Business development leader. He is the Former MD of Meltwater India. He is a seasoned professional in building SaaS based companies, developing sales leaders and launching disruptive Martech softwares.
1. What is your advice to digital marketers in times of COVID-19 ?
A: COVID19 has shook every aspect of business. Ironically, it happened at a time when the world is very well connected digitally. So my advise for marketers would be create content campaigns that are empathetic to the situation. These should invite hacks on how to be efficient by the consumers. It should tickle the brains of your audience and helps them sail through these tough times. As far as the campaigns they run are reassuring, have light humour and non aggressive it will work. While some businesses are at standstill, inviting support at such times is also a good idea. It's like consumers need your support and your loyal customers will give back support too.
2. How is it going to impact the economy/ markets / world? How should marketers be prepared for the coming time's this year further ?
A: Economy is at stand still, it's on survival mode. The challenge is one does not know how long will this last and what's the new normal will look like. So in times to come , while some businesses will reboot and come back. Unfortunately there is a high probability of some shutting shops too. However the silver lining is that I foresee many innovations will come forward to help aid the new normal. That might be the start of a new revolution.
Co-founder of NP Digital and Subscribers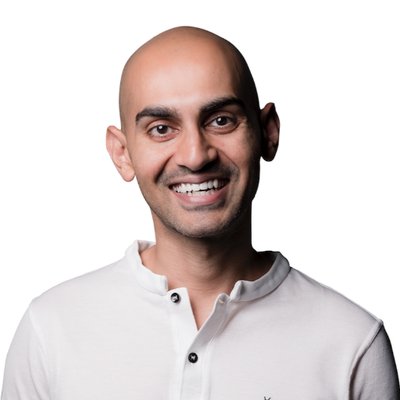 7. We happened to text Neil Patel too, and we already found this article:
What The Coronavirus (COVID-19) Means For Marketers
Here are some final extracts from the blog of advice to digital marketers below:
Neil advises to digital marketers not to exploit the situation. He adds that busineses are going to struggle for a while now:
Organic traffic and Conversions is also down for most industries. But what I've learned from going through two crashes (the dotcom crash in 2000 and the real estate crash in 2008) is that the best time to double down is when others are not. During an economic downturn, you'll find that you will have less competition, which means it is easier and faster to get results, and in some cases, you'll be able to get deals, such as a potential reduction in pay-per-click advertising.

And as for your marketing, this is the time for you to double down. Don't be fearful when others are also afraid. Do what Warren Buffett does… be greedy when other people are fearful.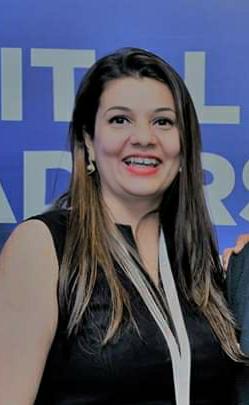 8.Rachna Ganatra, Head Of Business Development & Strategy at Social Beat, Social Samosa Super Women AgencyProfessional.
Rachna has been keen on sharing the following:
1. What is your advice to digital marketers in times of COVID-19 ?

A: I think firstly, it is important to address the fact that this pandemic is going to impact every single person and business entity. Hence it is not a unique situation to Your business alone. A global situation like this has made us more aware that the vulnerability of even one person/ nation can put us all in danger. This is the time to chalk out and ideate "out of the box" those solutions that will create an impact not only for the brands but for humanity at large. The new normal has clearly changed so it is time for innovation. For example, work from home is our new reality and we have to adapt to this and market around this situation
2. How is it going to impact the economy/ markets / world? How should marketers be prepared for the coming time's this year further?
A: According to WARC,  among the constituent parts of the GMI, the Index for Global Marketing Budgets has been in decline since the middle of last year. Irrespective of the significant decreases in the index for marketing budgets, mobile and digital still remains in growth, with mobile's index value of 55.2 above digital's 53.9, so the situation of Digital Marketers is better comparatively. Among Sectors, FMCG may be better placed as there will be an increase in online purchases through online grocery and delivery platforms.
While marketing products and services might not show results at this point in time, brands should continue to invest in brand marketing so that they do not lose visibility,  recreating of the same at a later point, will be a lot more effort. Communication, however, will be the key and should focus on empowering, educating and empathizing given the current situation. This is also a good time to build valuable content and focusing on areas that have been overlooked in the past due to shortage of time by brands and marketers. 
Dipeeka Saboo: Lastly, this is my input: I have been telling all my clients and partners that it is not the time do completelty shut all online advertising and marketing measures. We have worked around a recessions and pandemic proof 21 Day Strategem for marketers and business owners. This lists down the things you can take care of during this lockdown, from the comfort of your homes. It will help your business grow and get more eyeballs, brand recall, and engagement. Communities are a big part of lives now. Online communities are no different that are helping your target audience transform their lives. DO not reduce or stop Ad spends. Find your cotnext and continue with the media buying!
We hope you had a lot to take away from this blog post. The responses were collected one-to-one over Direct Messages on various Social Platforms and Emailers.
If we happen to receive more answers, we would be happy to put them here. Please leave your feedback and comments below, we shall wait to read them. Do share back the article.
Signing off, for now.
She is the Founder and Digital Marketer & Media Buying Expert at Curiousmind Consulting