Social Media Trends keep changing every now and then, and it is very difficult to keep up with them and know about them all. So, Here are some latest social media trends that you need to be aware of in order to increase our business online.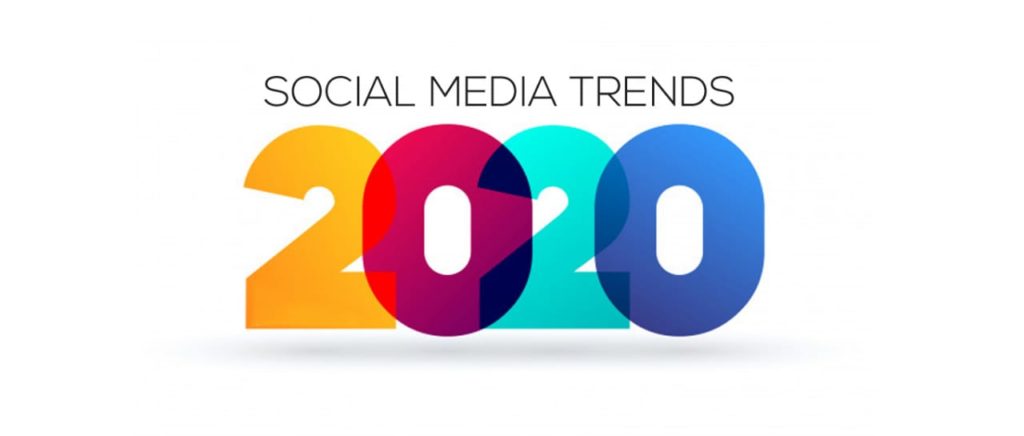 Pinterest launches Pinterest Shop for Small Businesses –
"Pinterest Shop" – It gives small businesses the much required boost they need. With "Product Pins" provided by Pinterest, now users can directly buy products from retailers. You can identify the items to buy when you're browsing/scrolling through your home feed or searching for specific things on Pinterest .
You will require a Pinterest Business A/C to start using Catalogues and Shopping Ads.
WhatsApp –
WhatsApp launched a dedicated business app with additional features for small businesses. Now they have introduced a new feature known as Catalogue in the business app. This allows WhatsApp Business owners to showcase their product/services, that amounts to an in-app digital store
WhatsApp is planning to roll out ads in WhatsApp Status, it will soon be bringing ads to WhatsApp status the app's variation of stories.
Facebook –

Facebook has unveiled a new logo to represent the parent company that owns Facebook, Instagram, WhatsApp and more. Every time someone opens Instagram or WhatsApp the logo of Facebook appears in the bottom of the opening page.
Facebook has begun limiting the number of advertisements a page can run. Apparently running too many ads at one time can affect performance by not giving the platform enough time to optimize them. It will soon be discontinued by Mid 2020.
FB launches new work groups to connect with co-workers more easily. Users will be able to create communities of co-workers. It enables co-workers to interact in a purely professional section of the platform by having only work related info and messaging group members without becoming friends.
Facebook search makes it possible to have automatic placement. In automatic placement, search result ads are now one of the options. This will allow your ads to be automatically distributed across general search and Marketplace.
Facebook messenger ads work like ads across other Facebook platforms to automatically deliver ads to the placement most likely to drive campaign results at the lowest cost. Advertisers can use the same creative for Messenger that's already being used for Facebook and Instagram. Audiences will see these ads in the Chats tab in their Messenger app.
Canvas ads are full-screen takeover ads load instantly and are mobile-optimized, designed to capture the full attention of the audience. Within instant experience, users can watch engaging videos and photos, swipe through carousels, tilt to pan, and explore lifestyle images with tagged products all in a single ad experience.
Dynamic Ads are Facebook's machine-learning ad unit that delivers a personalized version of the ad to everyone who sees it, based on which ad types they are most likely to respond to. The format is available for any campaign that uses objectives for catalogue sales, traffic, and conversions. According to a Facebook test, Dynamic Ads delivered an average of 34% improvement in incremental ROAS, 10% improvement in lift, and 6% lower cost per incremental purchase compared to carousel-only ads.
The Creator Studio has now included a dedicated Monetization Overview section, new audience and retention insights, and the ability to now manage Instagram posts and IGTV from within the Creator Studio. The tool itself gives marketers a one-stop-shop to post, schedule posts, manage, monetize, and measure content across Facebook Pages and Instagram accounts. Page admins will be able to schedule video content on Instagram platforms up to six months in advance via the Creator Studio, and Facebook reports it is working on new drafting features for videos published to the Instagram Feed and IGTV.
Instagram –
Now you can easily watch IGTV series from creators you love and get notified when there are new episodes. The new labelling system allows users to easily find content via playlist while making it easier for creators to arrange content.
The death of the "like" button on Instagram. It's not a big secret that brands or even regular users who use Instagram on daily life basis often fixate on "likes," comments and followers on social media as a measure of popularity and brand recognition. But this obsession has a negative impact on our mental health and can actually obstruct the free flow of engagement
Story ads. Instagram reports 500 million accounts are using Stories on its platform. One-third of the most viewed Stories come from businesses, while 1 in 5 Stories are generated via direct message from viewers.
Shoppable posts. Instagram first debuted its Checkout feature in March 2019, giving online retailers a more seamless way to connect with customers. The feature allows users to make purchases from in-feed or Story content without leaving the app. It works with Shopping on Instagram, enabling businesses to tag up to five products per image (or twenty products per carousel). The tags contain product details and pricing, giving shoppers a smoother path to purchase, and brands the ability to creatively showcase shoppable products.
LinkedIn –
LinkedIn is rolling out a new set of tools which will help advertisers better focus their platform ad campaign.
With Invite to Follow, you can now invite first-degree Profile connections to follow your Page to help grow your organization's audience. So, for example, when you leave a networking event with new contacts, you can immediately invite them to follow your Page.
LinkedIn Live has helped members and organizations have real-time interactions with their communities. That's why brands have seen 7X more reactions and 24X more comments vs. standard video posts on LinkedIn.
TikTok –
TikTok is the social media disruptor currently leading the way, especially with Gen Z users. The Chinese-owned social video app is well-positioned to shape this trend as it offers fertile ground for influencers, including micro-influencers
E-commerce capabilities, In 2020, advertisers should be aware that e-commerce opportunities will be coming to TikTok, and should consider if the platform's short-lived content model could be valuable to the brand's retail consumers.
Ephemeral video content, on the note of TikTok content model: Creating snackable, short-form content doesn't mean recycling campaign video assets and uploading them to the platform. Where traditional video content uses a heavy production hand, ephemeral forms of video don't have that requirement – meaning brands can readily create low-budget, high-value content with an entertainment angle for younger audiences
Twitter –
Hide replies to tweets, Users can opt to hide replies to the tweets they create. However, users can still see and engage with hidden replies by selecting the "View hidden replies" option in the Tweet's dropdown. For brands, the ability to hide Tweet replies could help give them more control over the context of their engagements. On the other hand, hiding all replies could have a negative impact for users who rely on replies to find out more information about the product or topic discussed.
Twitter reported that video ad formats continue to be its fastest-growing ad format. Twitter rolled out a new video ad bidding option in August, giving advertisers the option to run video ads up to 15-seconds long and only pay for ads viewed for a full six-seconds with pixels at 50% in-view. Twitter calls it a "flexible option for advertisers who care about the completed view metric, but are ready to… develop short-form assets optimized for in-feed viewing."
Snapchat –
Snapchat has acquired AI Factory – the computer vision start-up that Snapchat collaborated with on its recently launched 'Cameos' video mode. It's likely AI Factory technology will be used in developing more interactive features and creative tools for Snapchat users and marketers.
Dynamic Ads adjust accordingly. Snapchat's Dynamic Ads give the platform room to elbow its way into social commerce ad budgets that are largely allocated to Facebook and Instagram. For commerce advertisers targeting younger audiences, Snapchat's dynamic ads are particularly appealing, as Gen Z and Millennials account for more than 75% of users aged 13 to 34.
YouTube –
YouTube lifted its Premium paywall on original content in May, making YouTube Original series, movies, and live events free with ads to all viewers. Soon after, the Interactive Advertising Bureau (IAB) reported that more than half of digital video ad spend in 2019 would come from video ads featuring original content.
YouTube made its 15-second non-skippable video ads available to all advertisers at the beginning of 2019. Before that, the ad unit was only open to advertisers buying through the YouTube reservation process and its premium Google Preferred network. In addition to the classic TrueView ad unit, the option to buy traditional, non-skippable ads can be valuable for branding and reach and for advertisers who want to repurpose existing creative designed for television and other non-skippable environments. With more viewers turning to the big screen TV to stream content through YouTube and other services, the non-skippable ad unit gives advertisers a simple path to target eyeballs at home from the living room.
Hope these current social media trends help you understand Social Media Marketing better, and help you cope up with the changes and updates.