The most difficult part in Social media is coming up with new social media marketing ideas which is fresh as well as exciting.
Post plans obviously get recycled, but the need for new ideas is always there and this blog will help you understand a few fresh social media promotion ideas
1.   Ask a question
Asking a question to the viewers is the easiest of them all! Questions should be relevant and engaging to the content and brand as well as easy to answer.
2.   Be funny
Posts that are funny are always more engaging and popular. A little bit of humour can lift up a serious brand also.
3.   Bring life to boring topics by pairing them with light-hearted stuff
Not many people wish to read boring and serious posts like- insurance, investment, loans etc. Instead, pairing those posts with something light-heart the other posts makes it more likely to get attention.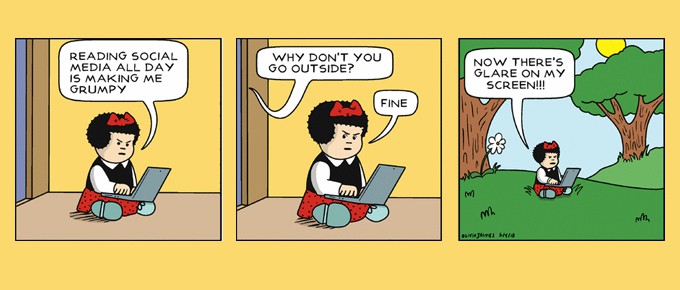 4.   Publish a cartoon strip
Cartoon stripes are always a fun, eye-catching and interesting piece of content that engages anyone who sees it! It gets your brand more attention and engagement than most of the other post types.
5.   Theme a series of posts
A similar theme for all posts for one brand makes it easier for the viewers to identify the post and brand must more easily and quickly.
6.   Showcase your history
Viewers who are engaged with your brand always like to hear about the past tales and stories behind your brand. Whether they are just normal posts or blogs its always interesting.
7.   Share contest entries
Posting contest on social media is very common, but if the entries of those contests are shared, it pleases the viewers more easily. Hence, having a visual element for contests it a very good and easy idea.
8.   Host contests
Hosting a contest is very engaging, but to increase that engagement one can also choose a gift that would interest the entries even more to participate.
9.   Share a Coupon
Sharing a coupon for a particular product can go viral within a few hours. It's an incentive enough for people to buy the product. You can share a code or a link that would lead them to the coupon.
10. Create custom artwork
Customised graphics and artwork are very tedious work, but the results they give are tremendous. You can add brand logo and brand vibe to them, and make them more brand oriented.
11. Create a product diagram
For a new product launch, you can show all the features in one picture buy simply having a diagram. It's fast, easy, and simple to understand.
12. Create an explainer image
Steps are always easy to understand and explain. Hence, if you want to explain a process or an element, you should always go for step process to make it easy for the viewers.
13. Have a fan of the week
You can have a fan week/month. Anyone from your viewer list can be picked up or a contest of best story can be picked and made the fan of the week, or may be muse of the month, etc. This will help engage more viewers to your content and social media page.
14. Share user-generated content
The most exciting thing for a viewer is to see their photo or post getting re-shared on their favourite brand's page. So encourage viewers to post pictures of your products and choose the best one and re-share it.
Digital Marketer has some great UGC content.
15. Give away something for free
Nobody says no to something free! According to what your brand offers, you can have something for free for your clients and make them feel special and cared for. This will help brand engagement highly.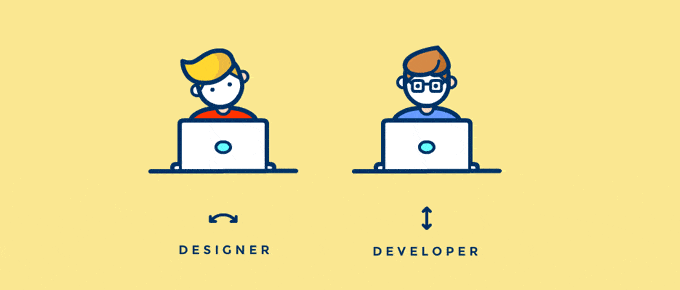 16. Share a GIF
GIFs are small animated pictures that express emotions or reactions. Adding a GIF instead of an image can add a lot to the engagement of the post and brand.
17. Celebrate big holidays
Celebrating holidays and events is the easiest! You can use national holidays, and international and national days to celebrate with your viewers.
18. Capitalise on fleeting trends
Ice bucket challenge, Flip bottle challenge, Kick open cap challenge were one of the most viral trends on social media, and campaigns like these really help you promote your brand online.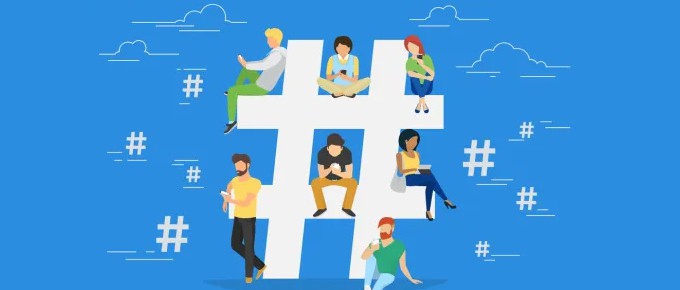 19. Incorporate your hashtags
Hashtags are the major searches on social media, and most of the brands have related hashtags. So, always add them whenever the need is required.
20. Share live updates of big events
If your brand is having a big or even a small event, don't forget to share a live update and let your viewers know what's happening.
We hope these few campaign ideas can help you decide your campaigns better and make them exciting and thrilling. These campaign ideas can definitely lift up your brand and increase brand engagement and social media image of the brand.
We hope this blog makes you understand that in Social Media Marketing coming up with new campaign ideas which is fresh as well as exciting is inevitable to attract your target audience.
Claim your Free Social Media Audit now! : Social Media Audit