We all know about the Cambridge Analytica, and Facebook Data leaks that created huge upheavals and caused many parliamentary discussions. Different governments summoned FB teams. But lets not get into to masala of it and get to the point. It is going to effect the marketers, digital marketing agencies and paid advertising industry per say. Let's see how:  
We did our own research , reached out to a few Social Media Experts to get their opinion on the Facebook Data Breach and Cambridge Analytica scandal.
Here is what they have to say.( Before you consume it all, remember to leave your comment below) :
We did our own research , reached out to a few Social Media Experts to get their opinion on the same.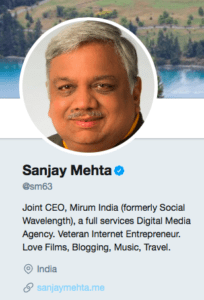 Sanjay  Mehta, Joint CEO of Mirum India, promptly sent us his review and shared with us his insights about the same over a Telephonic Conversation.
 "It looks more like a short term impact, where people may forget about this in a few days. Larger Corporates might hold on for a while , as they figure out. Facebook is growing rapidly and is building its support system, and this issue of Cambridge Analytica & Data Leaks, is definitely an internal crisis that Facebook is facing. We definitely see the rein on  regulations getting tighter within the Company and across countries.  European Union, has always been tight handed about security and regulations; the rest of the leading countries will follow the suite. Singapore is also the Big Daddy in terms such security and data lapses, and has been seen to tighten its reins by questioning the Facebook representatives. Is Facebook being evasive? Can they afford to be evasive? Time will show. However, it is for good and we may see changes in Terms of Services and some sentiment fluctuations admist its 2.2 Billion monthly active Users. "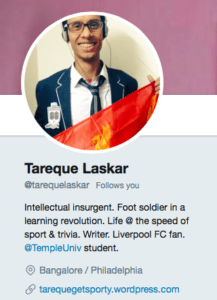 Tareque Laskar, Editor in Chief, Digital content at a sports consulting company said the following about the issue:
"You can't talk about the Big Data revolution without focusing on data security and privacy. Privacy was easy to define and lines easier to draw when it related to, say, your medical records. But what is unique and troublesome about social media is that those lines are blurred between public and private information, which is why even if a corporation has the best intentions, the danger for violation of privacy is very real. That blurring of lines is why there is a need for more comprehensive laws that govern how companies handle data and the kind of penalties they face for leaks, unauthorized use etc."
Perpetual Podcast is my favourite weekly ritual. Here is another Episode on this topic:
Facebook is also reviewing its Messenger Terms of Services and has temporarily not allowed new Bots to be set up on the same. We may hear about the changes soon. The marketers sentiments remain more or less intact. We do not see may advertisers pulling out money because of this incidents. The competitors will create some din. Perhaps, its time for them also to learn from Facebook's Experiences and take cautious and preventive measures. This incident has shaken the sentiments of the stockholders for sure.
We will leave you on that note. Please share if you enjoyed reading our blog and leave your feedback below. Its very dear and important to us! Ciao.
Read the blog here: https://cmcpros.in/facebooks-data-leaks-and-what-it-means-for-marketers/